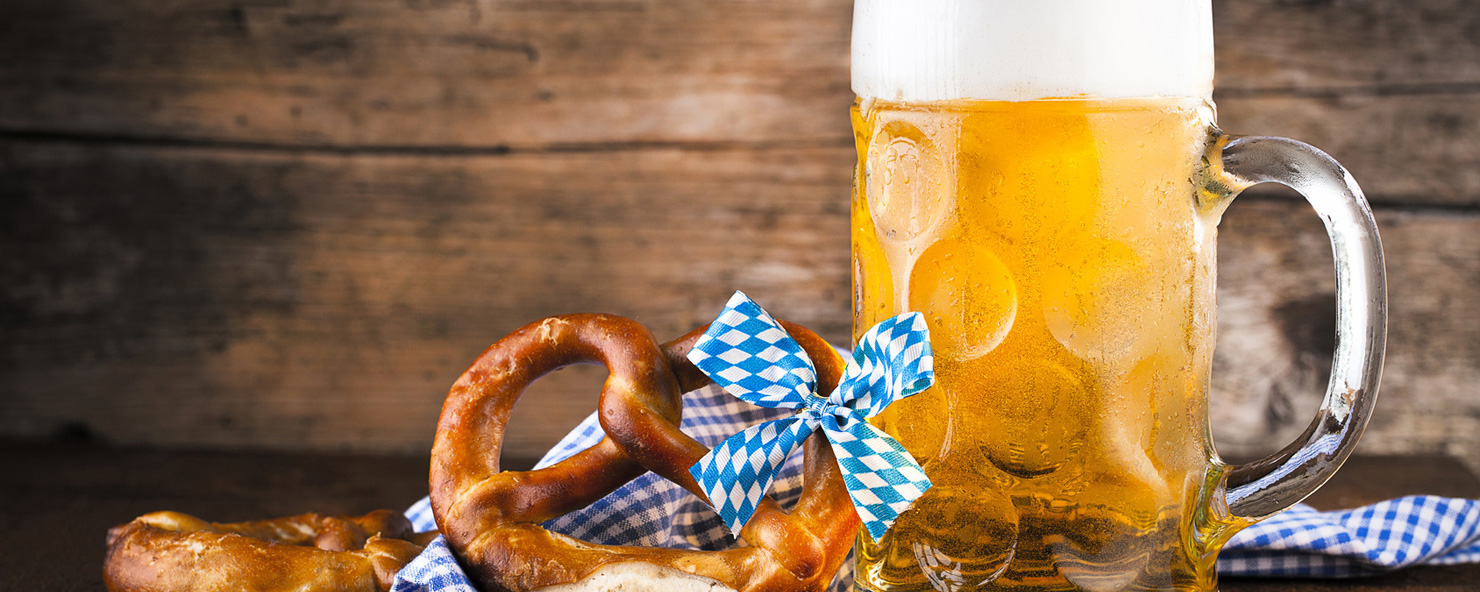 A Fantastic Day in the Middle Ages

Rothenburg … the famous walled city, frozen in time … it is every bit as worth it as you have always heard! Let us take you to Rothenburg for the day and transport you into the world of the middle ages. Spared from destruction during the 30 Years War (a great story we will tell you all about), the heart of Rothenburg has stayed pretty much the same ever since. Thus, we can visit a town with its defensive walls still entirely intact, complete with towers and elevated walkways. Rothenburg is full of winding lanes and half-timbered houses. We show you this fantastic city and cover its rich history – it was once one of the 10 largest cities in the entire Holy Roman Empire!
On top of all of this, Rothenburg is also known as the Christmas Capital. It is home to the Käthe Wohlfahrt chain of Christmas stores and has their fantastic Christmas Museum – a visit not to be missed for any fan of Christmas.
To get to Rothenburg we drive along a stretch of the famous Romantic Road, which gets its name from the well-preserved medieval old towns and castles along its way. We will have short stops at two of the best places on the way up, both looking like they have remained sleeping since hundreds of years. First up is Harburg Castle, pretty much unchanged since the 15th century, and then the pretty town of Dinkelbühl, also completely walled and with a distinctly different architectural look and feel than Rothenburg.
Have a look at the photos below to see just how wonderful Rothenburg and the Romantic Road are!
Tour Highlights
Personal tour of the completely walled city of Rothenburg with intact medieval architecture
Plenty of free time in the afternoon for exploring and shopping
Christmas Museum and the Museum of Medieval Criminal Justice (aka torture museum)
Photo stop at Harburg Castle, one of the most impressive remaining medieval castles in Germany
Coffee break in picturesque Dinkelsbühl
Tour Details
Door-to-door transportation to and from your hotel or designated place
Start time is usually 8:30 or 9:00 and we arrive back in Munich around 6 or 6:30 pm
Experienced, knowledgeable and friendly driver/guide
Simple and transparent pricing with no hidden costs
Tour Options
Overnight trips to Rothenburg are also possible.
Overnight trips to Rothenburg are also possible.
Overnight trips to Rothenburg are also possible.
Tour Pricing
The prices for our private tours are group prices, i.e. one price for the entire group.
Our listed prices are for up to 6 travelers. We are able to accomodate a 7th person for an extra fee.
Please contact us for a price for 8 or more travelers.
Entrance fees are extra (listed below)
Single traveler discounts available
Tour Price: EUR 850,-

Additional charge for 7th person: EUR 60,-
Entrance fees and fares:

Zugspitze Adults: EUR 61,- / 49,- / 32,-
(Option) Linderhof Palace EUR 9,50 (under 18 free)
(Option) Partnachklamm incl. cable car: EUR 11,- / 7,-
(Option) Alpine coaster: prices from EUR 2,50 (short ride) to EUR 13,- (long ride, adult)
All our tours can be customized to suit your needs and interests. Use the button below to get more information.