Bridget Putre-Creley, a native Austrian, and her husband  Kevin, originally from the USA, have been traveling, together and separately, all their lives.  Its central European location – ideal for travel – and proximity to the mountains were key reasons why they decided to settle in the charming town of Munich, Germany. After years of showing visiting friends and family around their adopted homeland, they naturally gravitated towards the tourism business.
As a  husband/wife team they offer their customers extreme flexibility and knowledge of the area they so love.  "Combined we have over 20 years experience showing travelers from all over the world this part of Europe.  We simply love this area and its history" Bridget states. "That led us to start Bavarian Day Tours for single day adventures and Old World Tours for multi day trips. We especially enjoy the challenge of individualizing a trip to fit special interests and needs."
From the north of Bavaria to the valleys in the Alps we love to share our wealth of area knowledge with our guests. From walled medieval town to cities full of churches and music to fairy tale castles and palaces there are so many exciting day trip destinations that we understand choosing can be difficult. "We are blessed to do what we do WHERE we do it. Not only is Munich a class city in itself, but we have many 5-star day trip destinations close by AND we have the beautiful Alps and alpine foothills just to the south of us." said Kevin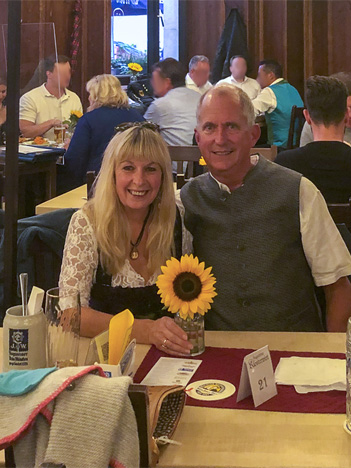 Not only our knowledge but also our care for the individual needs and interests of our guests has earned us great feedback over the years. We cater to groups from 2 to 8 passengers but can also accommodate larger groups. We take the stress out of family travel and let everyone enjoy the trip. We know that traveling with children requires a certain capability to adjust and we enjoy the challenge. Multi-generational families are one of our specialties.
Our tours are also great for groups of friends as well as for discriminating travelers of all types.
Originally from the beautiful city of Vienna, I spent 20 years in the States, mostly in Colorado. More than a dozen years ago I returned to Europe to start a new chapter of my life with my husband Kevin, and now we have started Bavarian Day Tours. I simply love being a guide and have led hundreds of tours. I consider myself to be very passionate about what I do.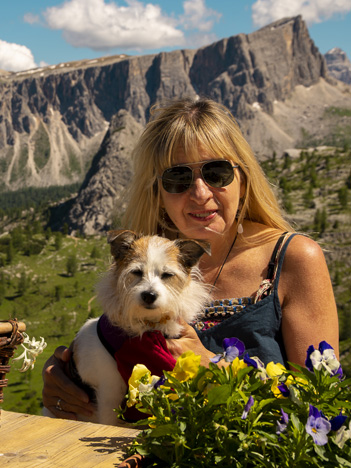 For more than 30 years I have had the good fortune to call Munich my home. The original plan was to stay for one year, but I quickly fell in love with this city and all of Bavaria, and the rest, as they say, is history. Now I have the opportunity, with my lovely wife Bridget and our company Bavarian Day Tours, to show others what makes our region so special and endearing.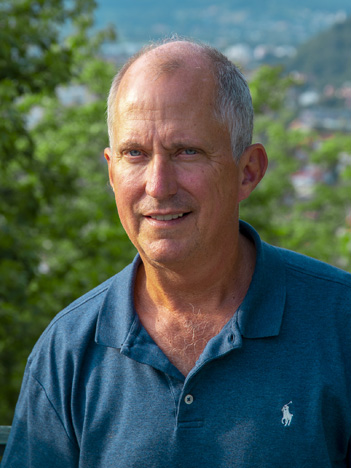 I have a wonderful rapport with my customers (lots of thank you notes), and am very intuitive with guests needs and wants. As a licensed RN I also bring this experience to my tours, which comes in handy when traveling with children or the elderly. My experience as a driver/guide allows me to show you some of the most beautiful places and towns here in Bavaria and of course in my home country Austria.
Punctuality, flexibility and a love of children are my qualities that help make any tour a success. My knowledge on European history with its many kings, castles and palaces gives travelers a fuller sense of the historical places we visit. Lastly, my sense of humor generally ensures that all have an enjoyable time.
This includes Munich, the state of Bavaria and the Austrian Alps. My commitment to you is to offer the best service possible and to make sure each day you spend with me is an enjoyable one. After all, it is your vacation!
I especially enjoy the challenge of custom destinations, off the beaten path locations and finding activities for youngsters. I strive to always drive the beautiful way and enjoy giving background information to help you have the proper historical context. An accomplished photographer myself, I can turn any trip into a photo safari. Whether your main interest is history, culture, art, technology, scenic vistas, picturesque villages or the pulse of the living city, I look forward to making your vacation day special.
I come from Houston Texas, but have had the extreme pleasure to call Munich my home since 1984. My original plan was to do a backpacking tour of Europe for four months, however, a wife and 2 children later and here I am still.
I spent the early part of my life here traveling Europe as a musician. Everything from street music to big halls, I was able to travel to a lot of places. In 2012 I had my first introduction to being a tour guide, and I found myself as passionate about the places I traveled to as I did about the music I played there. On the way to and from our destinations, I will fill you in on the history and background of the places we visit, as well as share stories of my travels around Europe.