Private Tours in Munich, Bavaria and the Alps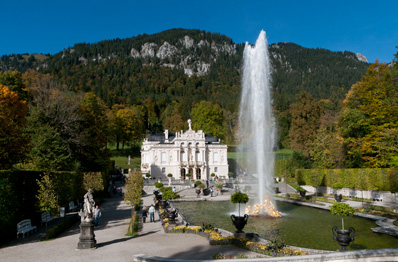 All our tours (except Oktoberfest) are strictly private and therefore unique; you have us to yourselves for the duration of the tour. This makes our tours exclusive and customizable. We never forget that it is your vacation.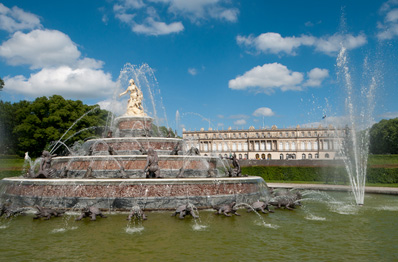 We have many historically important and incredibly beautiful day trip destinations. Whether famous highlights or interesting off-the-beaten-path destinations, we have a tour for you.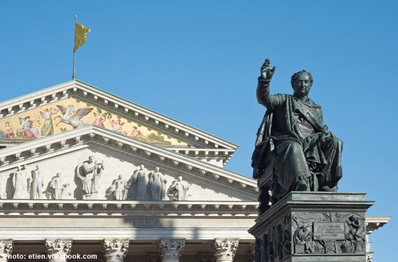 We love showing guests how wonderful our adopted hometown is. We offer everything from a 2-hr walking tour to a 7-hr Munich and More tour including the nearby countryside.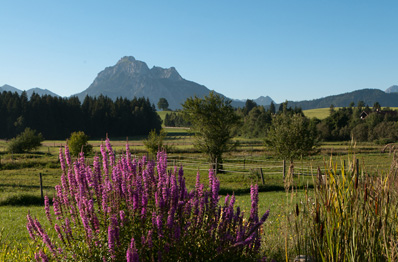 Special interests and custom itineraries are no problem at all. Whether family heritage trip, photography, history, spiritual, beer, golf, or trade show, we can operate your custom tour.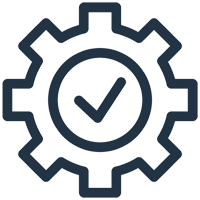 We have been guiding travelers in Munich, Bavaria, and the Alps since 2011, and have done thousands of tours. We arrange each tour so you get the most out of each day.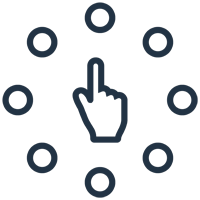 We offer more destinations than any other company and are unique in offering multi-day tours. Any tour can be personalized and we can build your custom tour from scratch.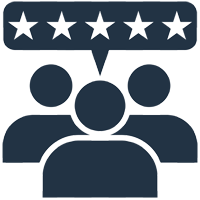 Because we strive to make each tour special, we get great reviews from our clients. We get a lot of repeat business from frequent travelers as well as referrals from previous clients.
Highly Recommended!
We had a day tour with with Kevin to the Fairy Tale Castles and then visited castle ruins. Kevin picked us up from our hotel promptly at scheduled time. Kevin is a very knowledgeable tour guide and my son Jacob and I had great day. On day two we had Bridget. She picked us promptly at hotel and we headed to the Eagles Nest! She is very knowledgeable tour guide and we had a great day. We also toured a salt mine and a tiny german villiage! Wonderful tour! Wonderful company!! Highly recommended!!
– D.Trieb, USA
Memories Last A Lifetime
Spent 2.5 days with Bridget seeing Kitzsteinhorn, Salzburg, Salt Mines, Eagles Nest, and Lake Königssee…
What a great time for our family of 7!! Bridget is one of the sweetest persons you'll ever come across and showed us a wonderful time. Thank you Bridget for helping to make our trip to Bavaria one we will always have great memories of. We'll remember our time with you always. You're the BEST!!
– N.Zolnak, USA
Flexible, Professional and Perfection!
Our family of 6 adults (one pregnant) and one 2-year-old, spent 4 wonderful days with Kevin. He was very flexible to the needs of my crew. He took us to Salzburg, Rothenburg, Neuschwanstein, and Oberammergau, as well as Nuremberg and Regensburg for the Xmas markets. He gave us wonderful history lessons and his restaurant picks were top-notch. It was our pleasure to have Kevin as our guide and driver for those days. We spent 9 days in Munich and Kevin's suggestions for sights and restaurants to visit were spot on. We cannot thank him enough! This company is definitely 5 stars! You will not be disappointed.
– K.Hulbert, USA
These testimonials were originally posted on Trip Advisor
Our Munich Old Town + Oktoberfest Tour

Learn about the history of Munich and the Oktoberfest and then enjoy a wonderful afternoon with a guaranteed seat in one of the major beer tents on our special Munich + Oktoberfest 2021 tour.  These are small group tours to a large party. Each day we have as many as four guides to keep the group sizes intimate. We also hold to a maximum of 9 people per table to give everyone a bit more room. Our Munich Old Town and Oktoberfest Tour is a great way for couples, singles and small groups to get a guaranteed spot at a table and have a wonderful Oktoberfest experience.
This is our only open tour. Included in the price:
90-minute city tour of Munich
Tour of Oktoberfest grounds
Afternoon seat in major beer tent (4 hrs)
Includes 2 liters of beer and 1/2 chicken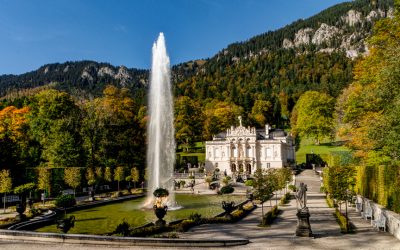 King Ludwig II of Bavaria built three magnificent structures during his reign of just over 20 years. His fairy-tale castle, Neuschwanstein, is world-famous, and truly one of the most recognized symbols of Bavaria. At Herrenchiemsee Palace, the Bavarian Versailles, you...
read more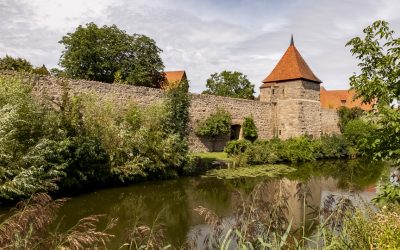 One of the favorite supporting destinations we regularly stop at is Dinkelsbuehl, a lovely walled town on the Romantic Road and an official European Cultural Monument. Crowned the "prettiest old-town in Germany" by one of the major news magazines, Dinkelsbuehl never...
read more