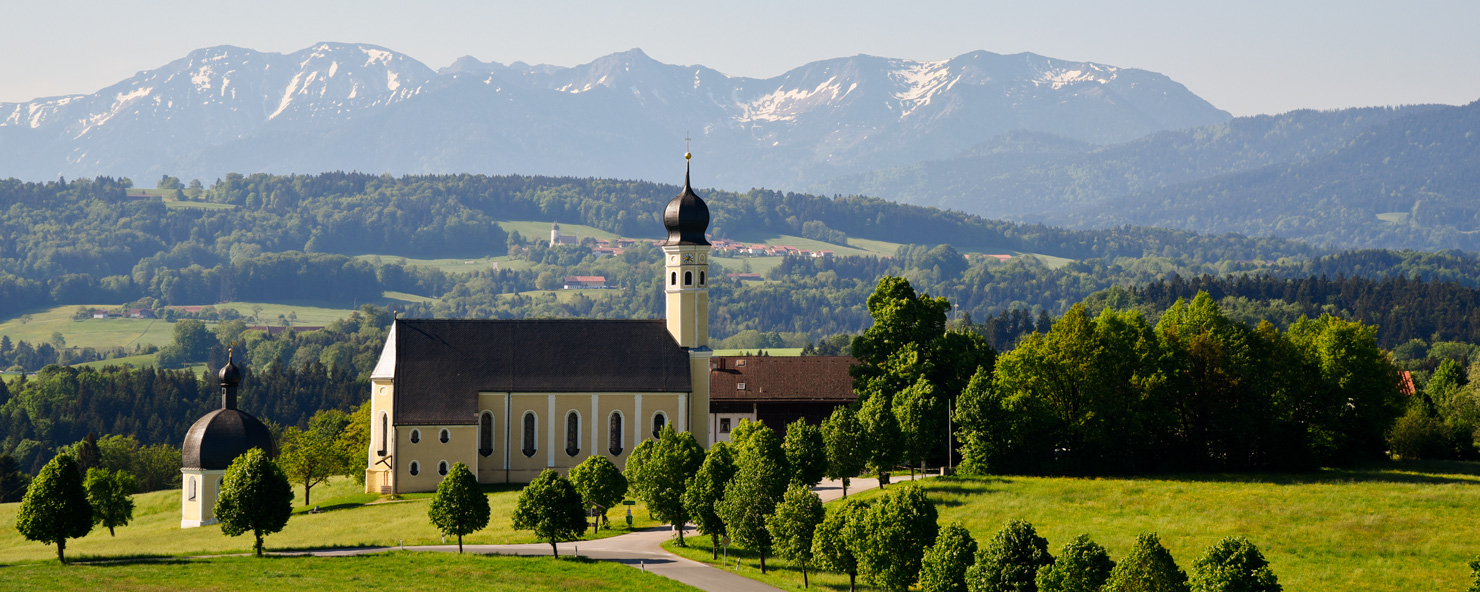 Our Ultimate Off-the-Beaten-Path Tour Through Beautiful Bavaria

This tour showcases what makes southern Bavaria so alluring: the beauty of the landscape, the meticulous upkeep of the towns and houses, the preservation of traditions, the genuine bonhomie of the people and the underlying philosophy that life meant to be enjoyed. The scenery is absolutely magnificent: charming villages with well maintained structures and onion-domed church steeples, old farmhouses with colorful flowers draping from the balconies, rolling green pastures dotted with cows,and glacial lakes with crystal-clear water reflecting the sublime alpine backdrop. Everything, from the lakewater to the houses to the stacks of firewood, is so clean and tidy, it is like you are inside a postcard.
And did we mention the allure of the delightful beer gardens with pleasant views inviting one to step away from the daily grind? Or how about the fresh farm-to-table food? This tour is all about the Bavarian lifestyle. Sometimes it indeed seems like a dream.
On several of our tours we travel through the wondrous Bavarian countryside. On this tour, we live in it for a day. The tour is at a relaxed pace away from the mainstream. As always, our tours are flexible, and since we can offer this tour in any direction south of Munich, we can tailor it to your interests. Possibilites are many: a lovely boat ride on a glacial lake; an edge-of-Alps mountaintop visit; an alpine farmhouse museum; monastery brewery hopping; or just driving the secondary roads through enchanting villages and past gorgeous alpine lakes.
This is the tour to really experience life in Bavaria and see how the locals live. Many of the places we go are hidden treasures! It is the perfect tour to unwind.
Tour Highlights
Drive through the beautiful Bavarian countryside and alpine foothills
Charming villages with murals on the building walls and well maintained properties
Glacial lakes with crystal-clear water and opportunity for relaxing boat ride
Always an alpine panorama
For photographers: a drive through picture-perfect Bavaria
Tour Details
Door-to-door transportation to and from your hotel or designated place
Start time is usually 8:30 or 9:00 and we arrive back in Munich around 6 or 6:30 pm
Experienced, knowledgeable and friendly driver/guide
Simple and transparent pricing with no hidden costs
Tour Options
Pleasant boat ride on one of the beautiful lakes
Mountaintop visit at the edge of the Alps with panoramic views
Riding an exciting Alpine coaster
There is the possibility to combine some attractions listed on other tours, notably Linderhof and Oberammergau.
This is a great tour for photographers
Tour Pricing
The prices for our private tours are group prices, i.e. one price for the entire group.
Our listed prices are for up to 6 travelers. We are able to accomodate a 7th person for an extra fee.
Please contact us for a price for 8 or more travelers.
Entrance fees are extra (listed below)
Single traveler discounts available
Tour Price: EUR 850,-

Additional charge for 7th person: EUR 60,-
All entrance fees and fares are optional:

(Option) Boat fare: prices from EUR 7,- to 21,- / 3,- to 10,-
(Option) Cable car to mountaintop: from EUR 20,- / 10,-
(Option) Alpine Coaster: prices from EUR 2,50 (short ride) to EUR 13,- (long ride, adult)
All our tours can be customized to suit your needs and interests. Use the button below to get more information.