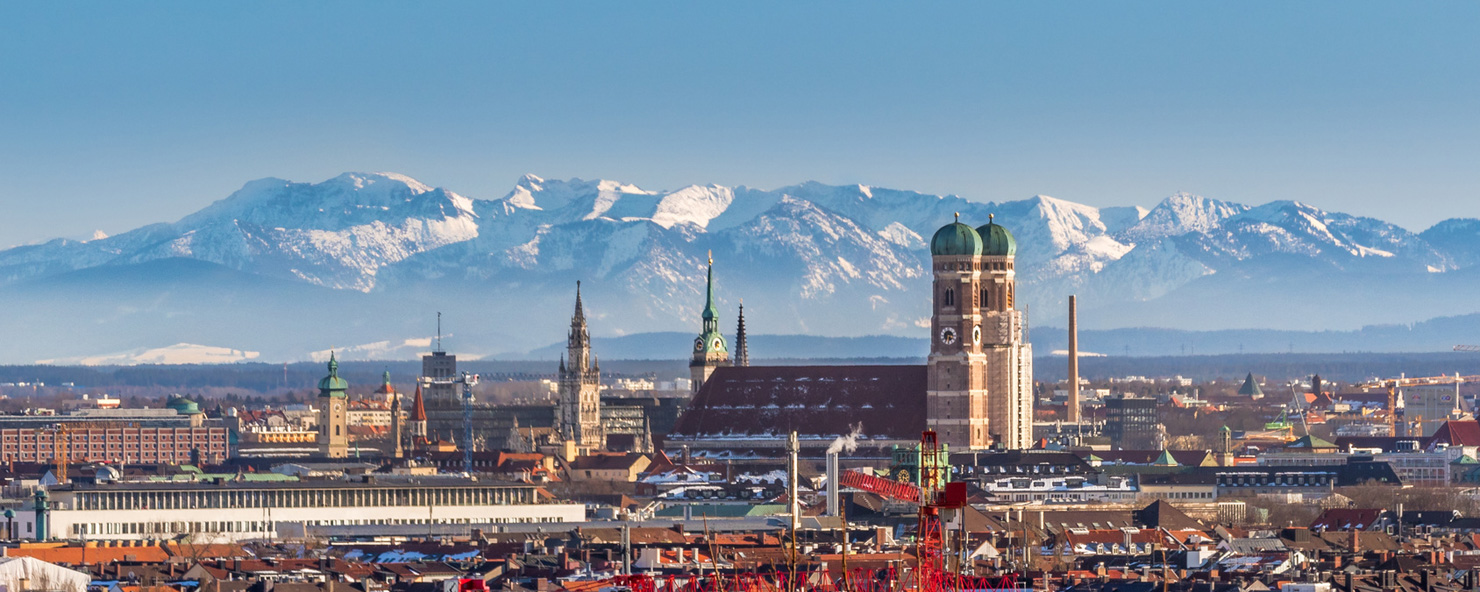 The Highlights and History of the Bavarian Capital

Our walking tours are popular ways to get to know the city, learn about its history and get an inside peek at the Bavarian way of life. We offer three-, four-, and five-hour walking tours, providing you a progressively deeper insight into how and what makes this city tick. We visit the medieval roots of the town, see the grand boulevards of the 19th century kings who transformed Munich into a royal city, and touch on some aspects of the 3rd Reich period. You will see the important historical sites and buildings in the city center, as well as museums, churches, town squares and some modern elements of Munich on all of our tours. As the tour length grows, so does the cultural aspect. Any tour can be customized to a certain theme, such as cuisine, beer, art, or the 3rd Reich. The longer tours work well for specialized tours, such as an in-depth 3rd Reich tour, a Christmas Market Tour, a beer garden tour, or a bike tour of the city (OR a bike tour of the beer gardens!).
3-Hour Tour – if you are looking for a compact yet fully informative tour of Munich's cultural and historical highlights, then this is the tour for you.
4-Hour Tour – everything in the 3-hour tour plus the opportunity to do more, such as a stop for a beer, sample some of the delicacies at the open market, or get to some locations by public transport. Perfect for food, beer or 3rd Reich tours.
5-Hour Tour – dive even deeper into the Bavarian way of life. On this tour, we can have a fine Bavarian lunch, visit beer gardens, do a bike tour, or go to the BMW World and Olympiapark by public transport. If you want to see all that the city has to offer, book this tour.
Tour Highlights
Three choices of tour durations to fit your interests, available time and/or budget
Learn about Munich's history and traditions
Highlights include the Glockenspiel, the Viktualienmarket, and the Hofbräuhaus
History of Munich and the Bavarian royal family on all standard tours
Cultural aspects included. Get to know the Bavarian way of life.
See Munich from an insider's perspective
Any tour is customizable to fit your interests
Tour Details
We can meet you and end the tour at your hotel or designated place
Start time is dertermined by your schedule and duration of the tour
Experienced, knowlegeable and friendly guide
Simple and transparent pricing with no hidden costs
Tour Options
3-hour: can be tailored to particular theme or interest
4-hour: as above, especially for culinary, beer, Christmas Market, or 3rd Reich tours
5-hour: as above, especially for deeper dives, beer garden or bike tour
Any tour can also be done by scooter
Bike and scooter rental extra
Tour Pricing
The prices for our private tours are group prices, i.e. one price for the entire group.
Our listed prices for

walking tours

are for up to 12 people.
Entrance fees are extra, but we rarely have those on walking tours (listed below)
Single traveler discounts available
3-Hour Walking Tour: EUR 240,-

4-Hour Walking Tour: EUR 320,-

5-Hour Walking Tour: EUR 395,-

Entrance fees and fares:

(Option) Bike Rental: EUR 16,- / Children EU 12,-
(Option) Scooter Rental: € 12,- per hour
(Option) BMW Museum: € 10,- / 7,-
Culinary and beer tours can be all-inclusive or pay as you go
All our tours can be customized to suit your needs and interests. Use the button below to get more information.