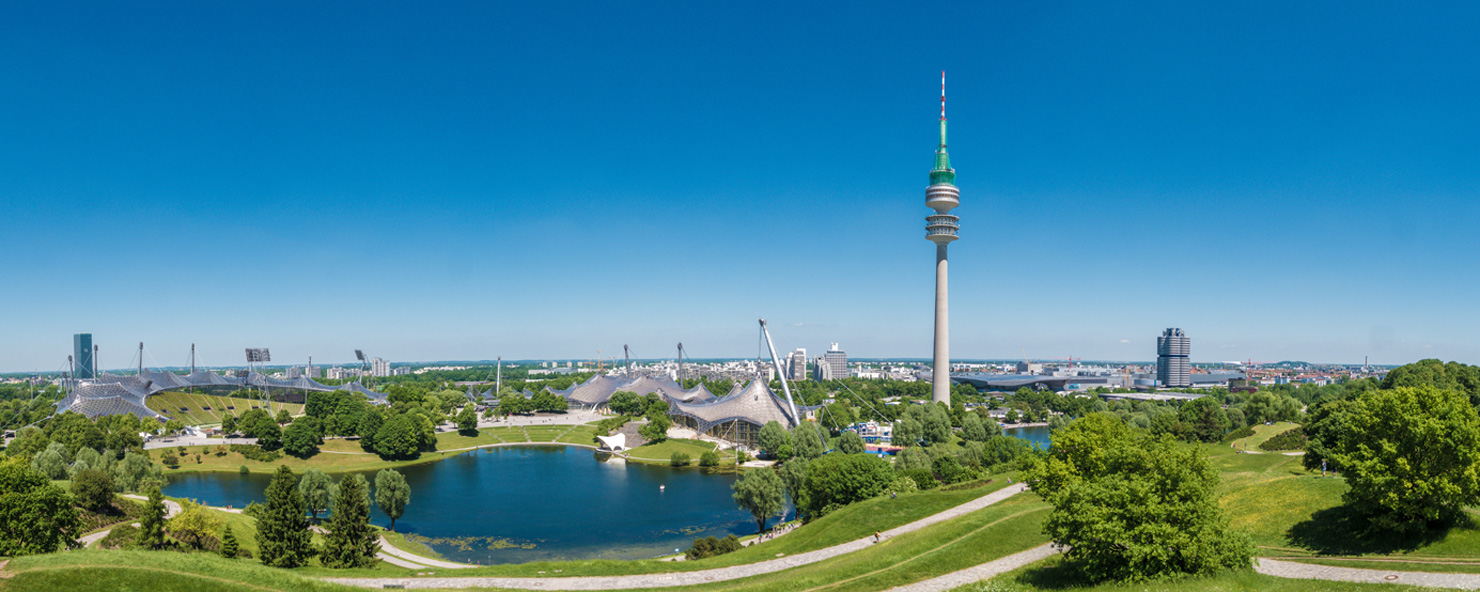 Seven Hours in Munich and Nearby Destinations

This is the full city tour using a private vehicle, on foot, and sometimes public transportation. It is a 7-hour tour which will show you all the important attractions in the city center, around town and selected destinations near Munich. It is kind of like our five-hour tour with added time at locations of your choice or even extra attractions outside the city center. This is a totally flexible tour to give you an in-depth impression of both Munich and Bavaria. You get to know the city and get a flavor of the charming countryside nearby. Possibilities include monasteries, beer gardens (and those two can be one and the same thing), a museum, palace, castle, or one of the glacial lakes south of town (all have crystal-clear water and all offer pleasure cruises), etc.
This is a good tour to book if you have a Munich airport layover.
If your family wants to see the city of Munich and visit the Allianz Arena, home of the FC Bayern football club, this is the tour to book.
This tour is also perfect for combining a 3rd Reich tour of Munich with a visit to the Dachau Memorial Site.
Here are some of the more popular destinations near Munich:
Tour Highlights
This is our 'Town and Country' Tour
All the benefits of the shorter tour with bonuses
City highlights include the Glockenspiel, Nymphenburg Palace and BMW World
Outside highlights may include Andechs, a beautiful glacial lake, or a rustic country beer garden
See Munich and surroundings from an insider's perspective
Tour Details
We can meet you and end the tour at your hotel or designated place
Start time between 8:30 an 12:00 is determined by what you want to see and your schedule
Experienced, knowlegeable and friendly driver/guide
Simple and transparent pricing with no hidden costs
Tour Options
Schloss Schleissheim – Munich's secret palace
Andechs Monastery Brewery at the Holy Mount
Three different magnificent glacial lakes with alpine backdrops
Bad Tölz and the Bavarian Highlands
Churches and Monasteries in Munich and Bavaria
Ayinger Brewery Restaurant and Beer Garden
Allianz Arena and the FC Bayern Munich Experience
Can be booked for a Munich + Dachau Memorial Site tour
Tour Pricing
The prices for our private tours are group prices, i.e. one price for the entire group.
Our listed prices are for up to 6 travelers. We are able to accomodate a 7th person for an extra fee.
Please contact us for a price for 8 or more travelers.
Entrance fees are extra (listed below)
Single traveler discounts available
Tour Price: EUR 660,-

Additional charge for 7th person: EUR 40,-
All entrance fees and fares are optional:

(Option) Inside visit to Nymphenburg Palace: EUR 14,- / under 18 free
(Option) BMW Museum: EUR 10,- / 7,-
Schleissheim Palace: EUR 4,50 / under 18 free
Pleasure Cruises an all lakes: varies by lake and cruise distance, generally EUR 10,- to 15,-
Allianz Arena Tour + FC Bayern Museum: EUR 19,- / 11,-
FC Bayern Museum only: EUR 12,- / 6,-
All our tours can be customized to suit your needs and interests. Use the button below to get more information.